This site is no longer being updated. The Vega Science Trust closed in March 2012, and this site has been left here for reference purposes.
You are here >
Women In Nanotechnology
The Women in Nanotechnology project (WomenInNano) was a 3 year EU Research Project with the aim of finding out ways to support and encourage women working in Nanotechnology. In 2008 the Vega Science Trust was asked to make a short video film documenting the final meeting to illuminate the work of the project and record the conclusions of the project.
Links To Other Information:
Link to WomenInNano website
Links to information on the WomenInNano project.
Link to article on WomenInNano in Materials Today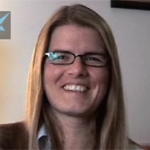 Useful Links:
Please Read
add us to your website