This site is no longer being updated. The Vega Science Trust closed in March 2012, and this site has been left here for reference purposes.
You are here >
Vega Science Programmes
Note Many of these programmes don`t fit neatly under any one category heading, in this case we`ve either duplicated them or selected a category we feel is closest.


---
Chemistry


---
Biology


---
Geology / Geography / Environmental Science


---
Engineering


---
Mathematics


---
Computing and Robotics


---
Scientists / Science and Society


---
Science and Art


---
Safety


Links To Other Information: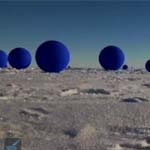 Useful Links:
Please Read
add us to your website