This site is no longer being updated. The Vega Science Trust closed in March 2012, and this site has been left here for reference purposes.
You are here >
Ram Rao - Part 1
Video recorded in 2003. Prof. C.N.R. Rao is interviewed by scientist Tony Cheetham.

Prof. C.N.R. Rao was born and brought up in Bangalore, India where he developed his interest in science. He studied for his Ph.D at Purdue University in the US but returned to India to continue his career. He has had numerous visiting positions abroad but always returned to his homeland where he is now head of the Jawaharlal Nehru Centre for Advanced Scientific Research.Ram Rao is married to Indumati Rao who runs an educational multi-media laboratory working with Ram Rao to teach chemistry to India's school children. Ram Rao is a prolific writer and published many papers and books. He has a passion for India, gardening and cooking. He is also president of the Third World Academy of Sciences.
Although Ram Rao started his career working on spectra and structure of molecules, his research interests have slowly moved almost entirely to Solid State and Materials Chemistry, Surface Science and related areas. The research group of Ram Rao has around 20 members, besides several colleagues with whom he collaborates. Ram Rao has research laboratories at the Jawaharlal Nehru Centre for Advanced Scientific Research as well as at the Indian Institute of Science, Bangalore.
Links To Other Information:
Academy of Third World Sciences
Jawaharlal Nehru Centre for Advanced Scientific Research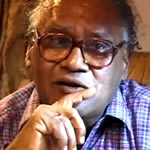 Useful Links:
Please Read
add us to your website