This site is no longer being updated. The Vega Science Trust closed in March 2012, and this site has been left here for reference purposes.
You are here >
UNAM (Mexico - Spanish)
Video of Harry Kroto and a huge hall full of school children build fullerenes, practice fullerene meditation and have a great time discovering that science can be fun.
Links To Other Information:
UNAM, Mexico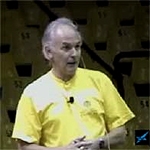 Useful Links:
Please Read
add us to your website