This site is no longer being updated. The Vega Science Trust closed in March 2012, and this site has been left here for reference purposes.
You are here >
Mobile Phones - Safe?
Early pilot programme discussing the science of mobile phones and associated radiation. Are mobile phones safe?

A BBC/OU/Vega video.
Chaired by Peter Evans, Professor Peter Excell (University of Bradford), Dr Camelia Gabriel (Microwave Consultants Ltd), Dr Michael Maier (Imperial College) and Dr John Tattersall (Defense Evaluation Research Agency).
Links To Other Information:
BBC Summary from 2000
The Stewart Report
Written in 2000
Research Projects
Brochure
From the UK Department of Health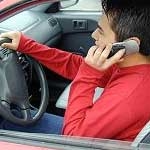 Useful Links:
Please Read
add us to your website