This site is no longer being updated. The Vega Science Trust closed in March 2012, and this site has been left here for reference purposes.
You are here >
The End of Evolution?
Have advances in modern medicine put an end to evolution in humans? If not, how is the human race evolving? Top scientists discuss in this science video discussion.

Video by the BBC/OU/Vega.
Chaired by Colin Blakemore, the panel consists of Professor Stephen Rose (Open University), Dr Anne Campbell (University of Durham), and Professor Steve Jones (University College).
Links To Other Information:
GM Foods - Safe?
Steve Jones also appears in our debate on GM Foods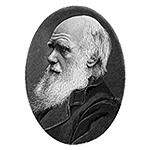 Useful Links:
Please Read
add us to your website