This site is no longer being updated. The Vega Science Trust closed in March 2012, and this site has been left here for reference purposes.
You are here >
Alan Heeger - Science Video Interview
Video recorded in 2005. Alan Heeger is Interviewed by Harry Kroto.
How did you get to be the man in black?
Heeger says that he started as a physicist and thinks like a physicist but got interested in the late 70`s in the study of materials. For him it was a natural evolution to move to polymers and in 1975 he began working with Alan MacDiarmid and became a chemist!
Links To Other Information: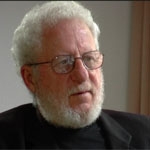 Useful Links:
Please Read
add us to your website