This site is no longer being updated. The Vega Science Trust closed in March 2012, and this site has been left here for reference purposes.
You are here >
Kurt Wüthrich - Science Video Interview
Kurt Wüthrich was awarded a Nobel Prize in Chemistry in 2002 "for his development of nuclear magnetic resonance spectroscopy for determining the three-dimensional structure of biological macromolecules in solution" He now shares his life between his birth place Switzerland and San Diego in the US working at Eidgenössische Technische Hochschule (Swiss Federal Institute of Technology) Zurich, Switzerland and The Scripps Research Institute, La Jolla, CA, USA.
Video recorded in 2005 this interview gives an insite into Wüthrich`s early life. He tells us that he comes from a family of farmers and from an early age enjoyed learning about nature which he says was as valuable in his early years as going to school. He found his schooling very easy and had a great interest in sport, soccer, fishing and later handball and cycling. When a broken leg kept him away from sport for three years and while the leg was healing he took a degree in physics. When the leg eventually healed he took another degree in sport! To keep things balanced he then did a PhD in Chemistry and taught sport and physics at the same time. In his mid-twenties he moved with his wife to the USA and continued to work at Berkeley where he started to work hard and then moved to Bell Labs.
Wüthrich goes on to talk in depth about his research past and present and what excites him in Chemistry today.
Links To Other Information: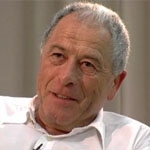 Useful Links:
Please Read
add us to your website